Save the Date for the
17th Annual "All GM Show"

August 26 & 27, 2016 Brought to you by
Berger Chevrolet & The Western Michigan Camaro Club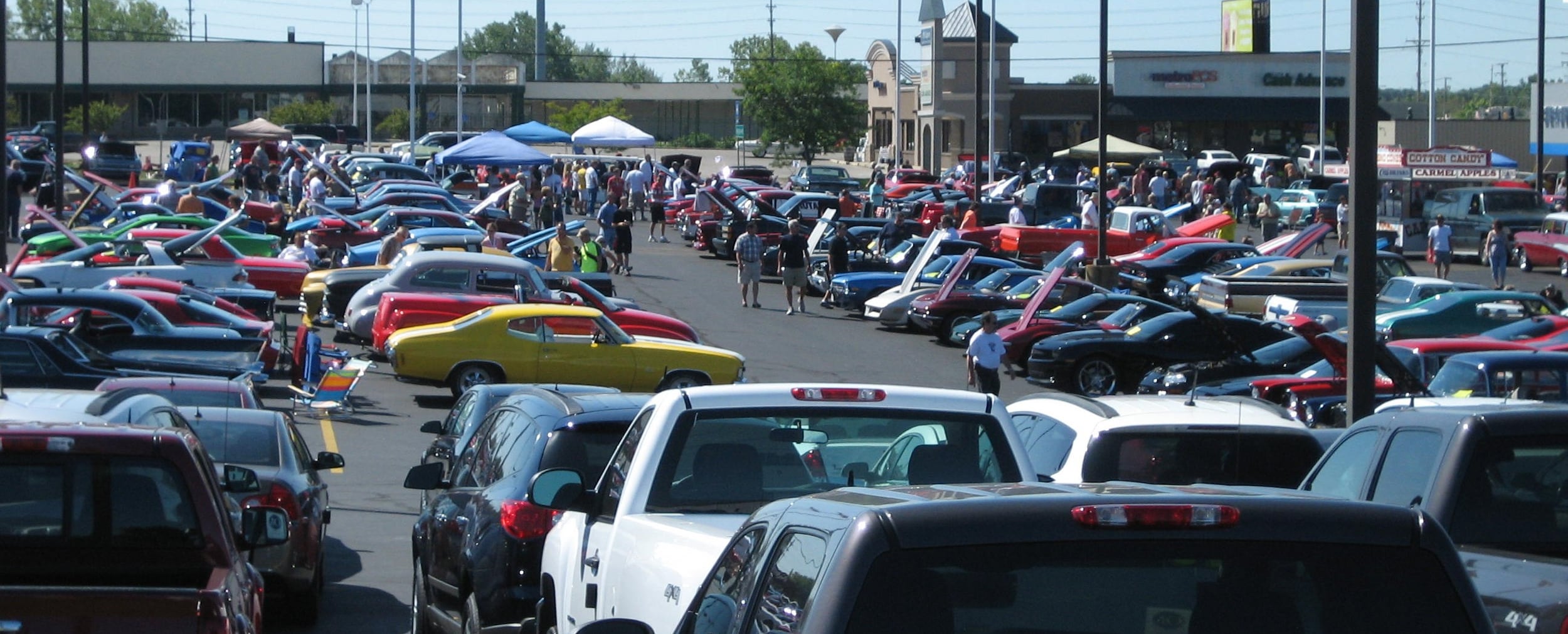 ---
Berger Chevrolet cordially invites you to attend the 17th annual "All GM Show" on August 26 and 27, 2016. Yenko, Nickey, Dana, Baldwin-Motion and Fred Gibb Chevrolet are sadly long gone, but Berger Chevrolet is still very much in business.  Since 1925 Berger Chevrolet has been owned and operated by the Berger family - 90 years of keeping performance alive!
To celebrate their performance heritage Berger is throwing another ALL GM SHOW party. Over the last 17 years the show has grown into a national caliber event with participants coming from all over the United States and Canada. Hosted by the Western Michigan Camaro Club, the show will be held on Friday, August 26 and Saturday, August 27, 2016. All General Motors and General Motors powered vehicles are invited to participate. We would especially like to invite any of those "Berger" Chevys from the '60;s and '70's as well as all the special "Berger SS" Camaros, Hot Rod Magazine Limited Edition Camaros, Berger ZL-1 Camaro Supercars and the Berger Chevrolet - Dick Harell Camaro Supercars. Think of it a a homecoming! As always, all car enthusiasts are invited to attend.
We will also be featuring the all-new
2016 Camaro
!
In the past, this show was exclusive to Chevrolet, kind of like having a family reunion without cousins and aunts and uncles.  This year we are opening the event to the entire General Motors Family, so bring your GM vehicles and enjoy the show.  We'll be looking forward to the vintage Pontiacs and Buicks, custom Hummers and Cadillacs, even lifted GMC trucks and supercharged Opels.  If you're GM we want you all to join us this year.
There will be several "milestone" Berger Chevys and 5th generation Berger Special Edition SS Camaros on display.  Many of the above mentioned Camaros will be on hand for all to see as well.  The show will go on rain or shine and will be an indoor/outdoor show.
This year we will again be having a "Meet & Greet" on Friday evening (August 26th).  This is an informal activity designed to allow us to watch the "cruisers" along 28th Street participating in the "11th Annual 28th Street Metro Cruise"
.  The hours for the Meet & Greet are 7pm to 10pm and there will be a food vendor on site for your convenience.
---
 Event Hours
Friday:  Meet and Greet - 7pm to 10pm at Berger Chevrolet
Saturday: All GM Show - 8am to 2pm at Berger Chevrolet
---
 Entry Fee  
$15.00 per car includes one free T-shirt per entry, and a dash plaque to the first 200 entrants.
---
More Information
Berger's web site: bergerchevy.com
Dick Jacques phone: 616-293-1850
Email: dickjacques@hotmail.com
Western Michigan Camaro Club members:
President: Gary Crippin 269.273.5051   email: gomaro1@live.com
Co-Vice President: Carl Lins 269.795.7878  email: carl.lins@gmail.com
Co-Vice President: John Falkenhagen 269.795.7612 email: mailto:jfalkenhagen@yahoo.com
---
GM Show Archives
Follow the link to see archives of our past shows. Berger Camaro SS Archives
---
Metro Cruise Visitor Information
One thing that you'll love about the Cruise - in addition to all of the awesome CARS that will be there - is the Fantastic 28th Street Shopping and Dining! There are many, many hotels and restaurants throughout the entire area, too - lots of them right on 28th Street.
Check out the listing of Wyoming-Kentwood Area   Chamber Member Hotels, Travel Agents,  Visitors Bureaus, and Restaurants and begin making your plans now! The businesses of the Wyoming - Kentwood Area Chamber really appreciate your participation in the Metro Cruise®! 
You have helped build this great event into one of the largest Community-wide events in Michigan in just four years! Thanks so much for participating! We're looking forward to more of your input so that we can bring you the best - and safest - Cruising experience ever!
---
Accommodation Information:


---