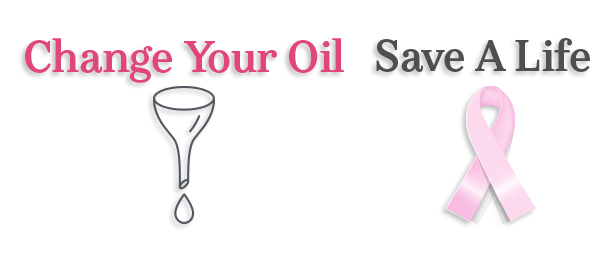 Wear Pink:
 From October 17 through October 31, Berger Chevrolet is offering 
$5 off your next oil change
 when you wear pink to your next appointment! On top of that, Berger Chevrolet is matching that $5 by donating $5 to the American Cancer Society each time someone wears pink and saves money. 
For every $5 you save, we donate $5 to the American Cancer Society.

Join our Team & Make a Donation:
Help Berger Chevrolet in the fight against breast cancer in 5 easy steps!
Step One:
 
Click Here
Step Two:
 Support Berger by clicking "Donate Now"
Step Three:
 Click "Yes, Donate to this Team"
Step Four:
 Select your donation amount and fill out your contact information
Step Five:
 Click the "Donate" button at the bottom of your screen
Let's see what our community can do to raise awareness and funds for the fight against breast cancer.
 Join our team now!
Together, we can Find New Roads and help create a world free of breast cancer.

    Here at Berger, we make it a priority to serve our Grand Rapids community. Through the support of the American Cancer Society Making Strides Against Breast Cancer program, we have the chance to literally 'walk the walk'. We hope you take advantage of this opportunity to walk with your community while helping raise money for breast cancer.
Click here
for all the Making Strides of Grand Rapids event details. If you can't make it out to Rosa Parks Circle on October 22, but still want to join the fight against breast cancer,
click here
to make a donation.
Additionally, you can join the fight against breast cancer just by using the hashtag #IDriveFor. During the month of October, share stories of who you honor on Twitter and Instagram. For each post that includes #IDriveFor, Chevrolet will contribute $5 to the American Cancer Society (up to $500K). 
Make sure to stop in and get your car, truck or SUV ready for the winter months ahead. We have an extensive new and pre-owned inventory if you are in the market, or if you want to get some additional accessories for the vehicle you already own, be sure to visit our parts department.