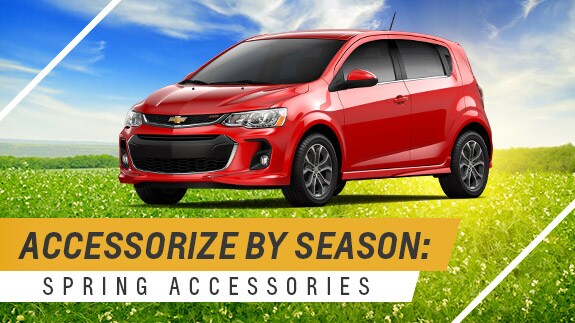 The spring season kicks winter to the curb, replacing snow and ice with plenty of rain and high winds. Fortunately, spring is generally much nicer than winter in terms of driving. A number of spring accessories can make handling the roads a little easier. Whether it's splash guards, shocks, struts, or brake components, Berger Chevy and GM Parts Now can provide you with exactly what you need.
Splash Guards
Avoiding dings, dents, and scratches along the lower portion of your car is easy with splash guards. Heavy rains bring spinning wheels which can lead to dents, chips, and other damages to your vehicle as well as others'. Installing splash guards will help keep damage to a minimum, if not eliminate it altogether. The relatively inexpensive part can even help prevent repairs and accidents.
Shocks & Struts
Spring brings heavy rains which means slick roads and hydroplaning are almost a guarantee. Worn shocks and struts will only make things worse when it comes to braking and steering. Fortunately, GM Parts Now has you covered with do-it-yourself kits for those who are mechanics at heart. Coil springs, shock absorbers, and more are available for professional mechanics as well.
Signs you need new shocks and struts include the vehicle leaning when changing lanes or turning, excessive bouncing, and rattling from the wheels when hitting a bump in the road. Replace the shocks and struts in pairs as they tend to wear at a similar rate.
Brake Components
Worn brakes are no good, especially when slick roads will require much more stopping power. Replacing your brake components is your best bet to optimize safety on the road. Damaged or worn brake rotors or drums should be replaced in pairs sooner rather than later as they tend to wear at the same rate. Best of all, replacement components from GM Parts Now are easy to install and come with corrosion resistance, along with numerous other benefits.
Be sure to snatch up your spring accessories for your car! Learn more at Berger Chevy in Grand Rapids, MI, today!
Make an Inquiry