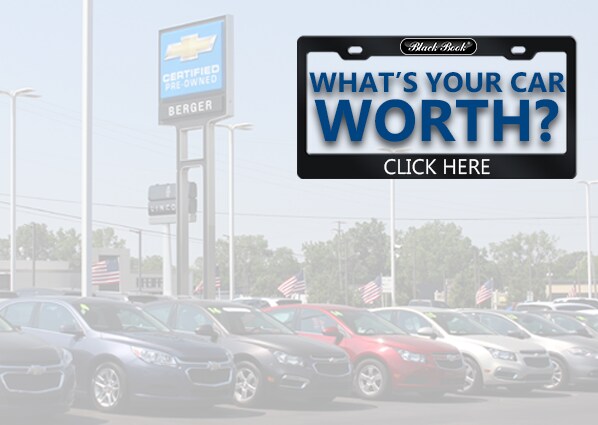 Let's face it, most often when we're looking to trade it a car, the first thought is, 'How much money can I get for my car?'
You can Value your Trade in three minutes or less with Berger's Online Trade Value Integration!
Step 1: Describe your vehicle
Step 2: Select your vehicle's equipment options
Step 3: Enter your contact info
Step 4: Let us know what you're interested in next
That's it! You'll be given your vehicle's worth! It's as easy as 1, 2, 3, 4!
4 easy steps are all it takes to find the Value or Your Trade.
If you're interested in finding what your car is worth, click
here
!
Want to learn about the benefits of trading in? Click
here
!
When you trade in your current vehicle, you can put that money towards the purchase of a new or used car from Berger Chevy in Grand Rapids. Our Trade In Trade Up Program is designed to get you out of your old ride and into a newer, more fuel-efficient vehicle of your choosing. Most of our customers who Trade In and Trade Up are able to do so without increasing their monthly payment. Interested in finding out how much money you can get for your car? Start the process
here
or give us a call at (616) 575-9669.