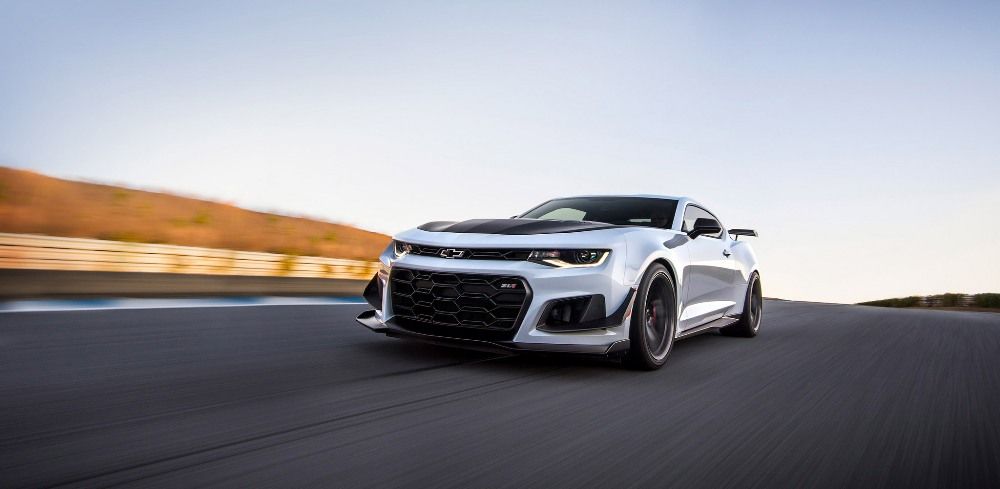 Berger Chevrolet is hosting an All GM Show on August 25th and 26th. The event starts on Friday with an Open Track Day at US131 Motorsports Park at 10:00am, and there are a host of other activities over the weekend held at the dealership location. You can attend a meet-and-greet, see the latest GM products, and even meet with American NHRA drag racer John Force.
There is a special
website
with details on the Berger Chevrolet All GM Show, and you can also visit
our Facebook page
. For starters, you can stop by the track at US 131 Motorsports from 10:00am to 4:00pm for an open track day. From 7:00pm to 10:00pm there will be an opportunity to meet and talk cars at Berger Chevrolet, and the all GM car show will be from 8:00am to 4:00pm on Saturday. Throughout the day from 11:30am to 1:30pm, you can get an autograph from racing legend John Force.
Many of the events are free; however, it does cost $20 for the open track day (for drivers) and $30 for those who want to do a ride-along in a COPO Camaro with a pro (18 or older only). The meet-and-greet and car show are free to attend, though it is $15 per vehicle entry into the show.
The John Force autograph session is a special treat as well. This hall-of-fame racer has 16 Funny Car championships under his belt and 147 NHRA victories. He's been inducted into the Motor Sports Hall of Fame of America, and he is also the first drag racer to be the overall Driver of the Year for motor racing.
Hope to see you there!