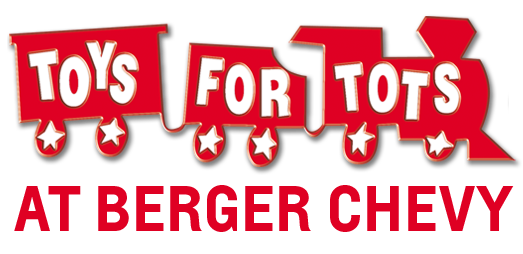 'Tis the season, they say, but what is the season for? For some, it mostly revolves around family togetherness. For others, food and gifts—nothing wrong with that. And for still others, the season is about acts of kindness, whether they be extended to close friends or strangers in need.
Berger Chevrolet believes that the holiday season can be about all of these things, but we like to take this time of year to put that extra emphasis on giving back. That's why we're linking up with the Toys for Tots Program again this year—in the hope of making spirits brighter for children in need from Grand Rapids and surrounding communities.

Donation Details
Through November and December, we will have Toys for Tots donation boxes in our showroom—which can be found at 2525 28th St SE, Grand Rapids. If you have any new, unwrapped toys to give, bring them in and drop them off so that Toys for Tots can distribute them to less fortunate children from our community. Stuffed animals, sports equipment, even model Chevrolet cars—if you think a needy child would love it, drop it in the box!

Alternate Donation Options
If you can't find the time to go toy shopping, don't fret—you can also help Toys for Tots' mission by donating money! And if you can't find time to make it into our showroom this season, you can make your donation online. Whatever you can spare, your gift will help lift up the spirits of a child in need. And that, we think, is what the season is truly about.
If you want to know more about Toys for Tots, call (616) 949-5200 and ask for Heather Howard.