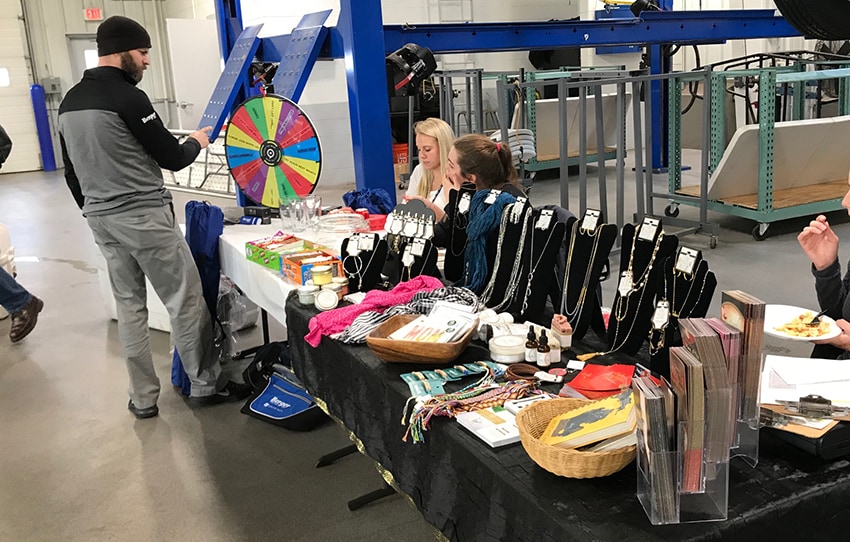 We at Berger are grateful for and honored to be a part of the greater Grand Rapids community. We believe in giving back to that same community that has allowed our business to grow and thrive for the last 93 years. We have recently formed a community action committee to help us organize and encourage our give-back efforts. Our monthly employee appreciation lunches have been transformed into monthly fundraisers for local non-profits, schools, and other programs that go directly into benefiting Grand Rapids.
The first program chosen was the Walk for Warmth. The children of Sibley Elementary School host an annual walk where all proceeds go toward providing winter jackets, gloves, hats, and other cold weather gear to people in need.
We also participated in the Heart of West Michigan's Fill the Cart event. They raise money and collect basic house-cleaning supplies like sponges, dish soap, rubber gloves, etc. as well as socks, underwear, shampoo and other basic necessities.
This month, we invited Women at Risk International to our lunch. Women at Risk (WAR) is a Michigan based, nonprofit organization, established to create circles of protection around at-risk women and children.
We at Berger are passionate about our community and are actively trying to maintain and improve the quality of life here. If there are other programs that could benefit, or that we should hear about, please let us know by filling out a Contact Us form, or emailing us at informationrequest@bergerchevy.com. We look forward to hearing from you!