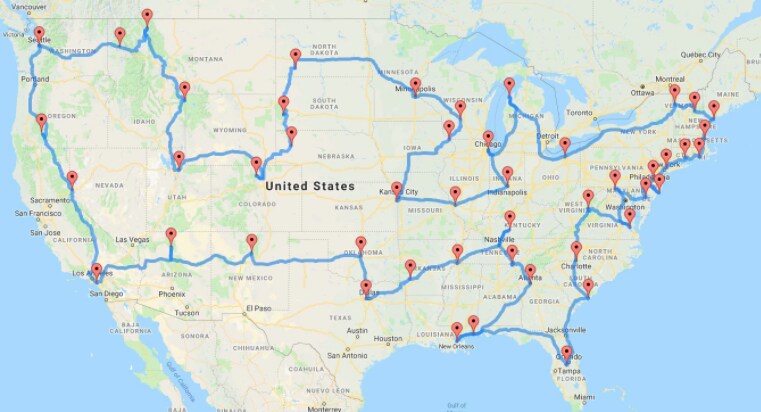 There's no better way to see the United States than hopping into your Chevrolet vehicle and heading out on the open road. That's why Chevy has created the perfect road trip plan that hits 48 of the 50 great states. The Chevrolet 48-state road trip allows you to hit the nation's most popular tourist attractions all in a single go.
This itinerary was created in partnership with data scientist Randy Olson. It allows you to take the most sensible journey throughout the United States, covering the most famous family-friendly attractions. Typically, there is a stop in each state.

Some examples of these stops include Colonial Williamsburg in Virginia, Graceland in Tennessee, Yellowstone National Park, and the Grand Canyon. You can even start out at the Sleeping Bear Dunes National Seashore in our wonderful state of Michigan.
Chevrolet created this route after completing a survey that pointed out family's two favorite aspects of road trips – spending time with family and seeing new, exciting places. It provides the most efficient routes to each destination with minimal backtracking.
If you're interested in heading out on this route, get ready to drive an estimated nine days. This doesn't include sleeping, getting snacks, or fueling up, though, so be prepared to stretch this trip even further. We suggest making it a fun summer-time trip that you can take in chunks or all at once to make it last for a month or so.
Of course, if you need a new Chevrolet to take on this road trip, stop by Berger Chevrolet for a test drive today.