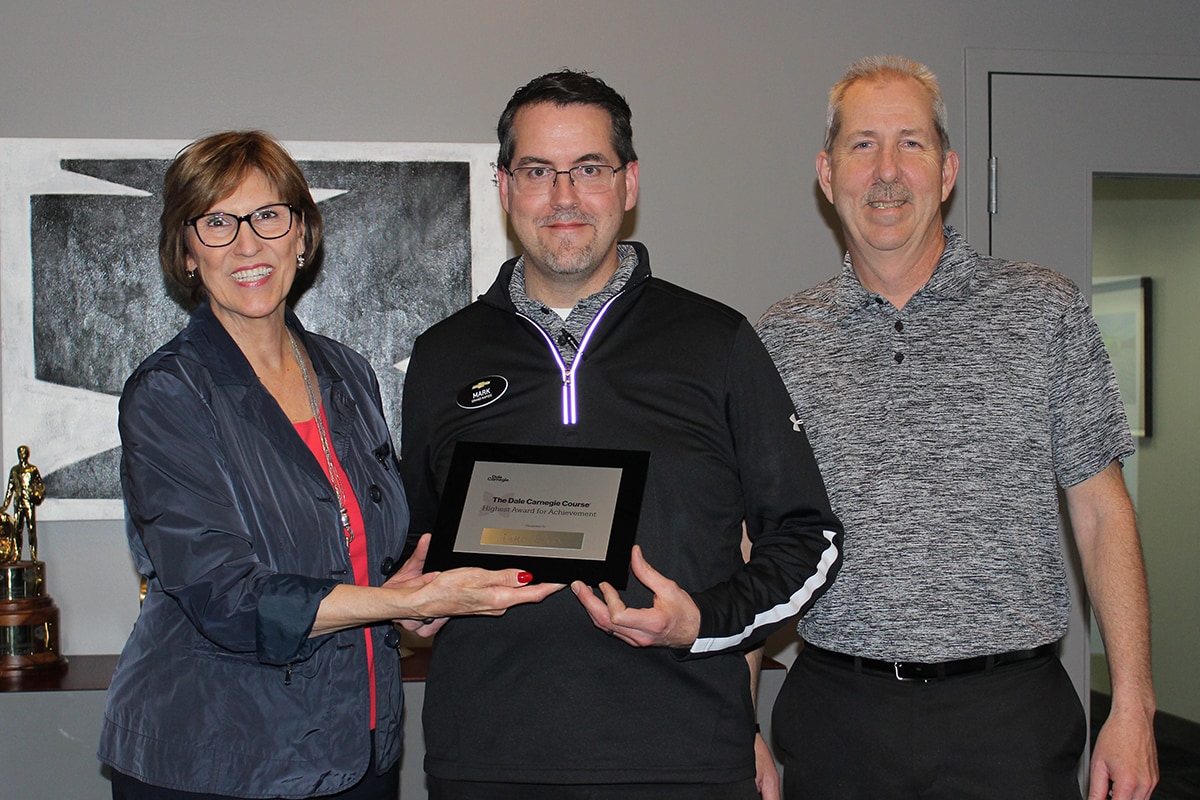 "It was honestly one of the most rewarding and eye-opening experiences I have ever had", said Mark, "I can say it has literally changed my life…"
Throughout the last 12 weeks, Berger Chevrolet Service Advisor, Mark Bivins, tackled Dale Carnegie's training course head-on. Resulting in a truly life changing experience for Mark, the training course taught him how to build genuine relationships with people, understand people, and challenge himself to be a better person every day!
At the course graduation ceremony, Mark was honored with the, "Highest Award for Achievement", voted by his peers. Mark also received three other awards including, "Outstanding Performance Award", "Breakthrough Performance Award", and "Human Relations Champion Award".
Mark noted that this training course influenced his life both personally and professionally. On a personal level, Mark shared about his relationship with his father and mother. "Because of this class I actually made a choice to find my biological father, who I never met my entire life…" Mark goes on, "My mother and I were disconnected from each other, but I realized I needed to fix it… Now I am having the most rewarding relationship with her. I could go on and on about the things it has done for me."
In terms of his professional life, "One last thing I can say is that my life – work especially – is better because of what I have learned. I am honestly, truly happy and stress free, which I couldn't say before. I am truly a different person", said Mark, "Everyone at work has noticed the change and made comments of how happy I am… It is something that you can't put a price on. This course was not just for work; it applies to every aspect of my life."
Mark's bright, eccentric personality is contagious to say the least. We are beyond blessed to have Mark on our team at Berger Chevrolet. Thank you, Mark, for who you are and what you do for our dealership.