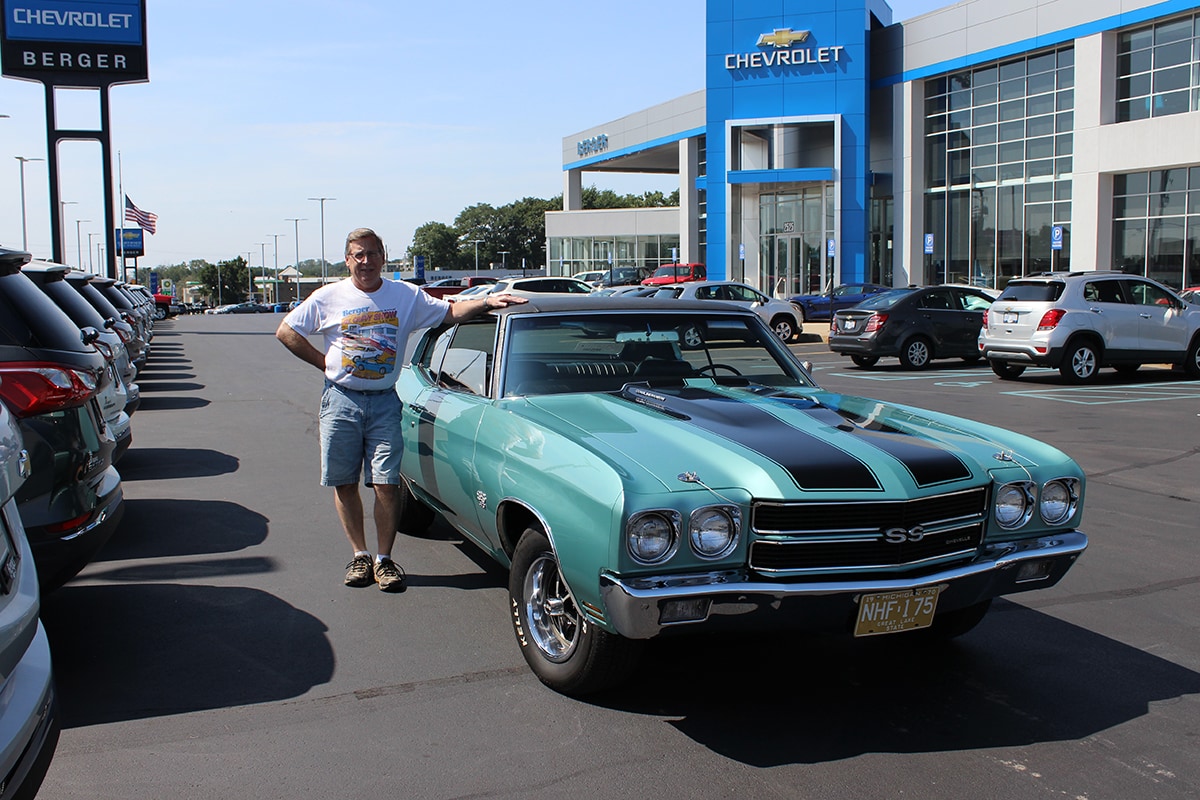 The Dale Berger Award is presented to the vehicle that best exemplifies Dale's vision and love for Chevrolet. Without Dale's vision, Berger Chevrolet would not be where we are today.
With the passing of Dale Berger earlier this year, this award is given in light of his memory. It comes with high honor, and we are proud to award it to Steve Neymeiyer and his 1970 Chevelle SS396. Steve's 1970 Chevelle is a beautiful Misty Turquoise with black stripes. It is 1 of 2144 Chevelle SS396 models with 375hp, solidifying it's unique place in Chevrolet history.
Steve has been a customer at Berger since purchasing his 75th Anniversary Berger Camaro SS in 2000. He has been a faithful attendee of the All-GM Show since that same year.
Steve's Chevelle represents Dale's vision of Chevrolet performance and heritage.