Chevrolet Trucks: A Century of Dependability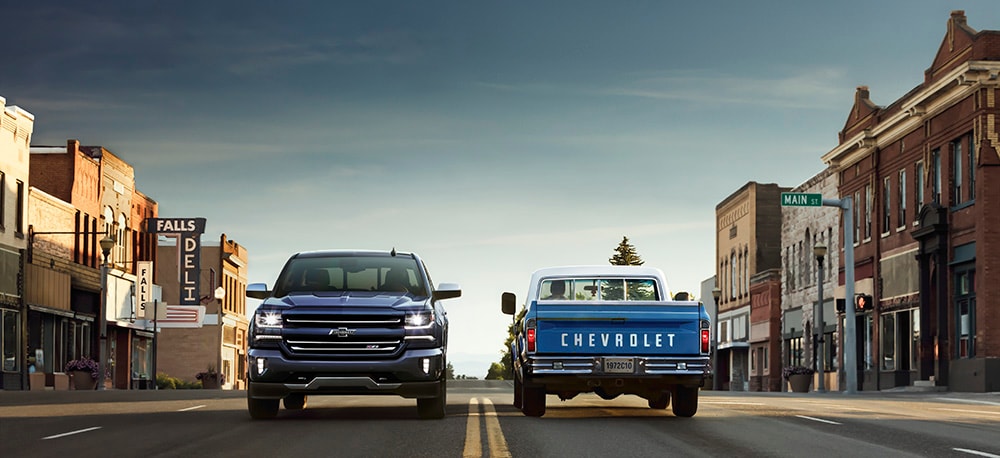 Model year 2018 marks the 100th anniversary of the first production of Chevy trucks. More than 85 million trucks later, Chevrolet has become one of the most recognized truck brands in the world. In celebration of 100 years of Chevrolet trucks, we are honoring owners who have made Chevy trucks a part of their lives over the last century with the launch of a new loyalty program: Truck Legends.
Along with the introduction of Truck Legends is the Centennial edition Silverado and Colorado. Take a few minutes to check out a recap of Chevrolet's last 100 years by clicking here.
Truck Legends: A Community for the Most Legendary Truck Owners
Have you reached legend status? Only the most loyal Chevy truck owners can join Chevy Truck Legends. To become a member, you must either:
Be the owner of an eligible Chevy truck with at least 100,000 miles on the odometer
Own an eligible Chevy truck and have purchased or leased more than one new Chevy truck in your lifetime.

A Truckload of Benefits
Chevy Truck Legends members enjoy countless benefits, including an exclusive cap, Legends decals, special invites to Chevy events, the ability to share your photos and story in our memory gallery, exclusive merchandise and truck news and updates from Chevy. Truck Legends will also be eligible for discounts from various Chevy partners and the ability to purchase exclusive Truck Legends merchandise.
Become a Truck Legends Member Now!
To join Chevy Truck Legends, click here.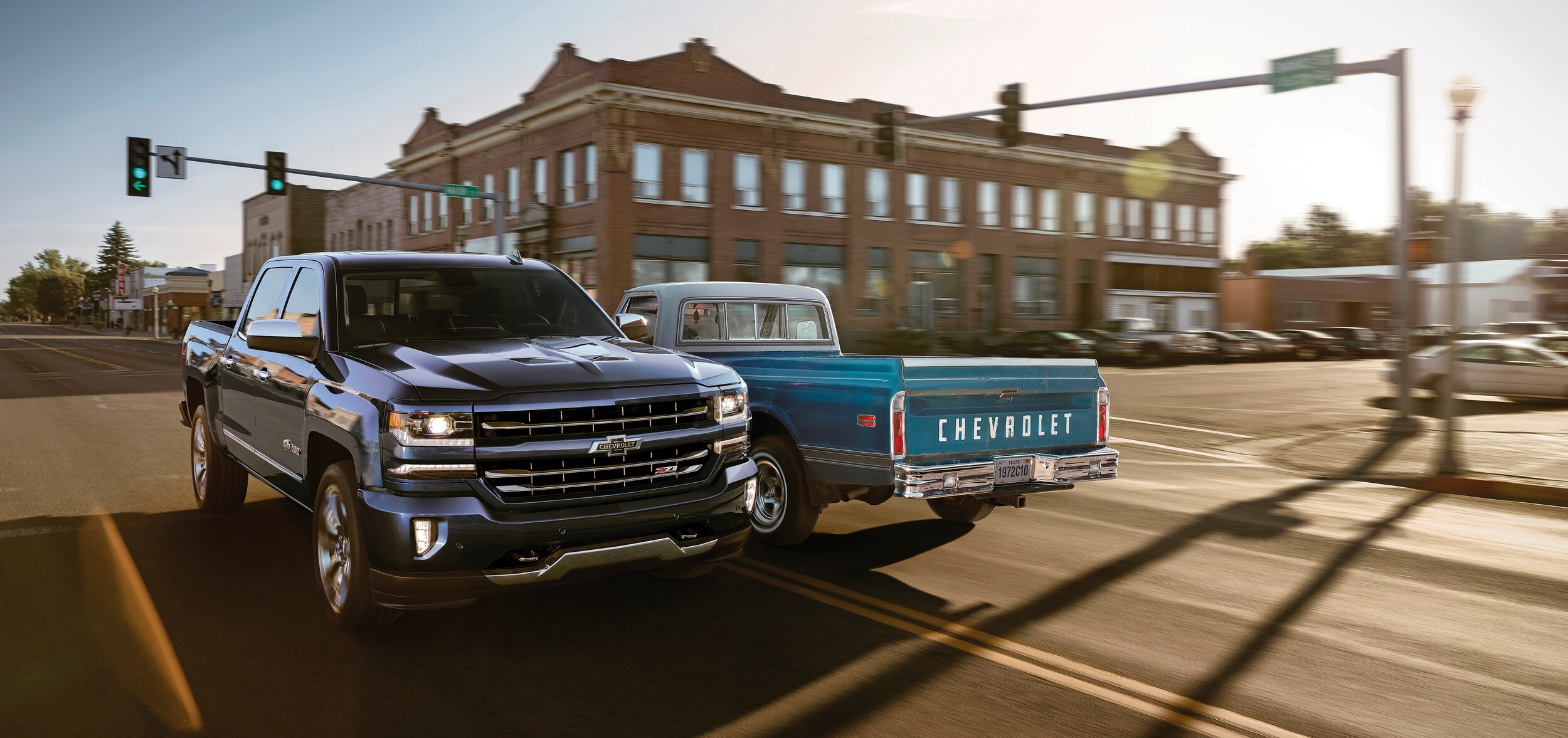 FAQ about Truck Legends
Q: How do owners sign up?

A: Owners can go to www.ChevyTruckLegends.com to learn more and complete the registration form to become a member of Chevy Truck Legends.
Q: Which vehicle models qualify for the program?

A: Silverado, Silverado HD, C/K Pickup, Avalanche, Colorado, S-10, Tahoe, Suburban.
Q: Do I have to be the original owner of a 100,000-mile Chevy Truck to become a member?

A:No. The current registered owner of an eligible Chevy Truck with at least 100,000 miles is eligible to join Chevy Truck Legends.
Q: How long will it take for the owner's membership kit to arrive?

A: The membership kit will arrive in approximately 6-8 weeks by mail from the time the owner completes registration.
Q: Why is Chevrolet starting this program?

A: Chevy Truck Legends program is designed to recognize and reward our loyal owners. Truck Legends will also encourage owner advocacy and help retain your truck and SUV customers - both in the service lanes and in the showroom.
Q: Is this the first year of this program?

A: This is the first year the program will be available to customers nationwide. We launched the program in Texas last year to learn and gauge interest. We're pleased to say the response was so enthusiastic, we decided to expand the program to include truck owners in all states.
If you have any other questions, contact a Chevy Truck Legends Customer Assistance by email at cac@chevrolet.com or by phone at 1-800-222-1020.