Electric Vehicle Charging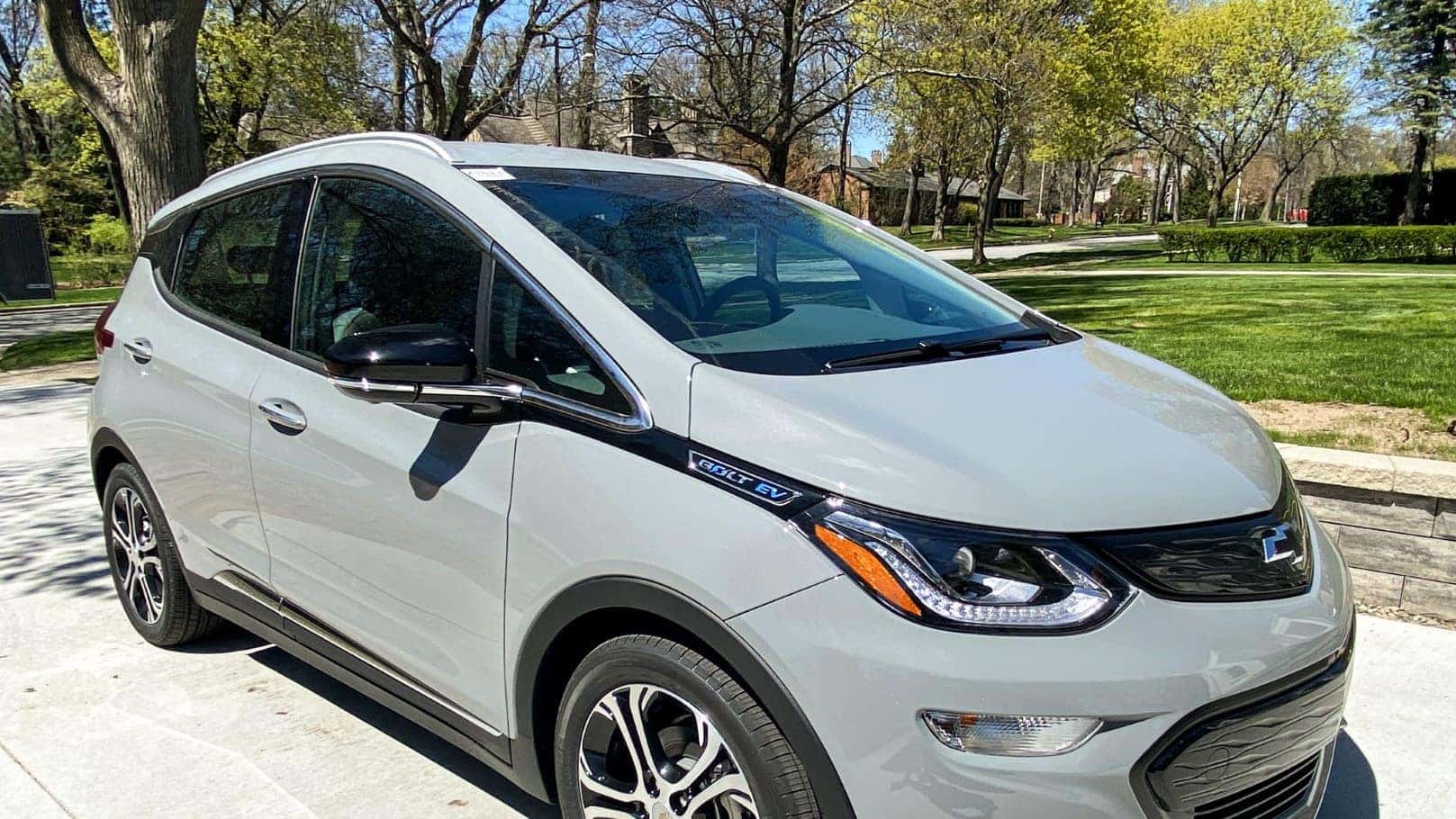 Home Charging
Charging is so simple, it will fit seamlessly into your routine. Electric vehicles offer great options for charging – all of them as simple as plugging in your smartphone.
COVERED HOME INSTALLATION PROMOTION
Chevrolet will cover standard installation of Level 2 charging outlet for eligible customers who purchase or lease a 2022 or 2023 Bolt EUV or Bolt EV*, helping even more people experience how easy it is to live electric. In collaboration with Qmerit, the offer gives customers access to faster charging right where they want it - at home - and with the new available Dual Level Charge Cord standard on the 2022 and 2023 Bolt EUV and available on 2022 and 2023 Bolt EV** a standalone charging station is not required.
HOW IT WORKS
1
Purchase or lease a 2022 or 2023 Bolt EV or Bolt EUV and sign up with your authorized Berger Chevrolet
2
Complete the EV Install Form you receive via email from Chevrolet
3
Qmerit sends an email outlining next steps for your outlet installation
4
Electrician secures permit and schedules your outlet installation
5
Qmerit electrician completes outlet installation
6
You are now ready to charge at home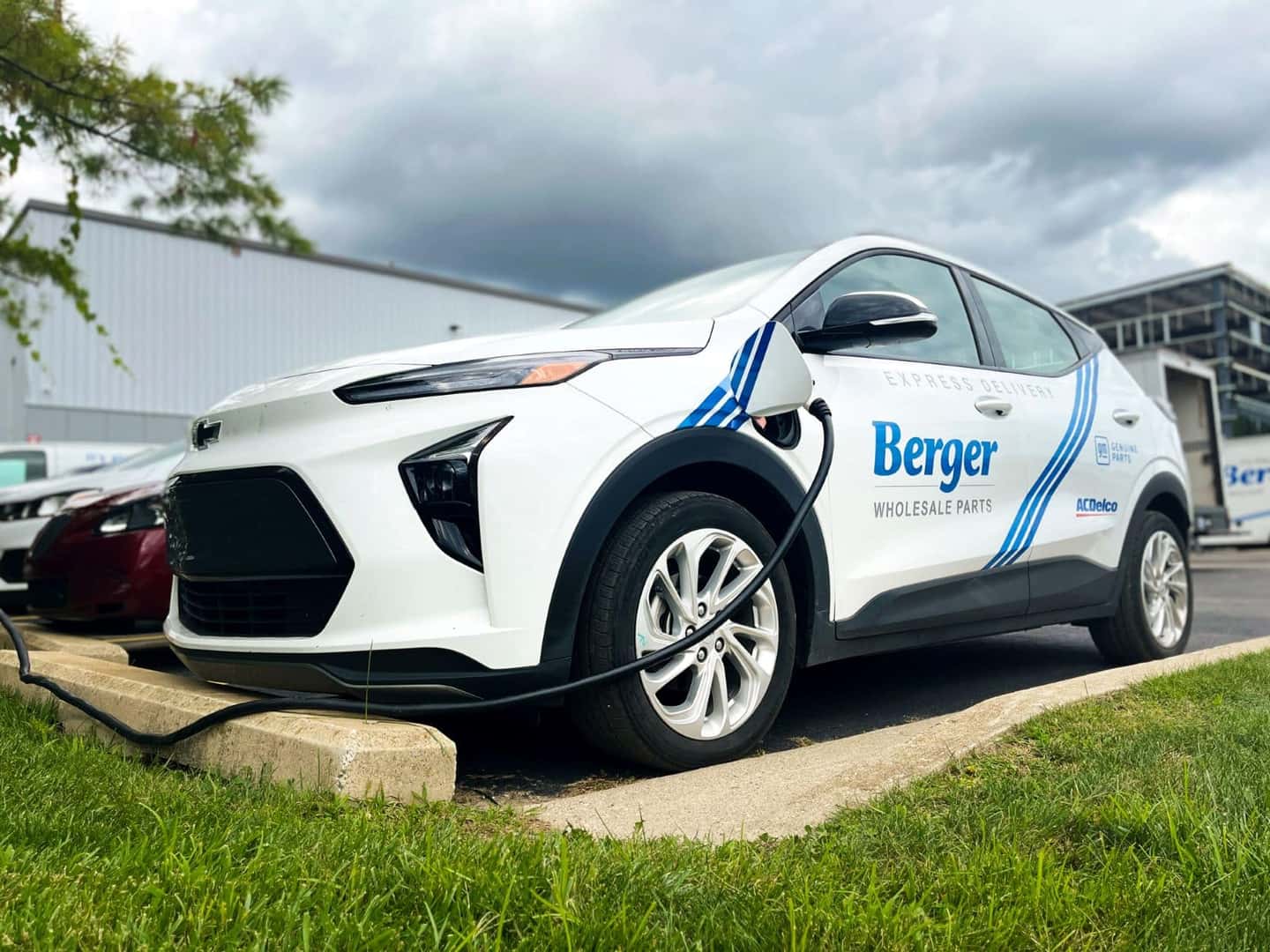 Public Charging
CHARGING MADE EASY
Charging while you're away from home is easy at over 110,000 publicly available charging points in the US and Canada. And to make charging even easier, the myChevrolet Mobile App with Energy Assist*** can help you plan the most efficient routes, find available changing stations and even pay for charging while you're on the go in West Michigan.
Level 2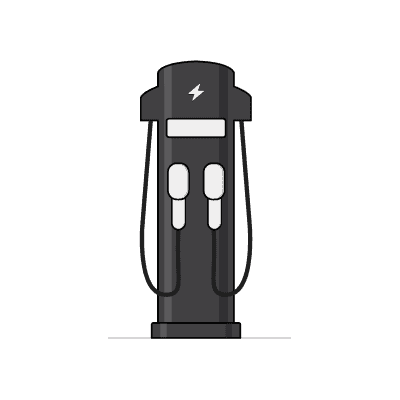 Most common type of public charging station
- Available in many locations such as stores, restaurants, parking garages, and hotels.
- Charge while you work at available stations
- Charge your vehicle while you are on the go
- Pay as you charge or leverage complimentary charging locations
DC Fast Charging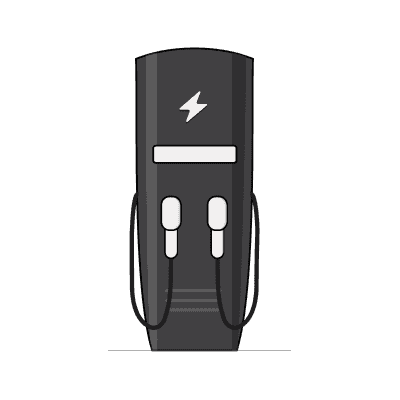 Accelerated charging while you're on the go
- Charge your vehicle for extended road trips beyond the range of a single charge
- Add up to 100 miles**** for Bolt EV or 95 miles**** for Bolt EUV in 30 minutes
- Use the MyChevrolet app with Energy Assist*** to plan your route and find charging stops along the way
- A fast way to charge if you're short on time or can't wait for other charging options
*Offer available to eligible customers who purchase or lease a 2022 or 2023 Bolt EV or EUV. Home charging installation promotion includes purchase and installation of a 240V outlet (NEMA 14–50 outlet and new 40-amp breaker in existing panel) from a GM selected vendor. Installation must be located at customer's primary residence as reported in the customer's vehicle purchase order. Additional costs to the customer may apply. Customers who do not meet parameters for a standard installation may be eligible for alternative charger offers. Neither a charging unit nor compatible charging cord are included as part of the standard installation. Bolt EUV comes standard with a dual level charge cord. See the Chevrolet Home Charging Outlet Promotion Terms and Conditions for important information and limitations.
**Dual Level Charge Cord late availability on Bolt EV.
***Available on select Apple and Android devices. Service availability, features and functionality vary by vehicle, device and the plan you are enrolled in. User terms apply. Device data connection required. See onstar.com for details and limitations.
****Actual charge times will vary based on battery starting state of charge, battery condition, output of charger, vehicle settings and outside temperature.