For a limited time, Berger Chevrolet is offering an exclusive $400 discount on the purchase and installation of GM engine or transmission. In addition to Berger's $400 discount, you can take advantage of 
GM's $200 mail-in-rebate available on GM powertrain
.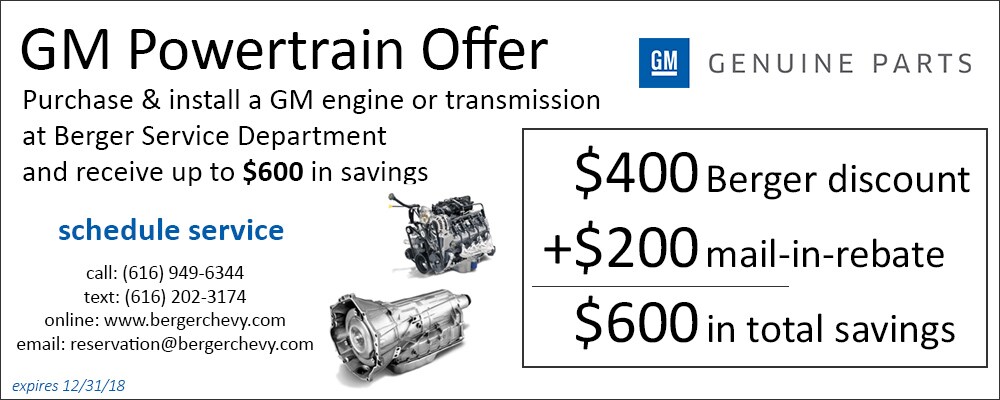 FAQ
Q: Is this discount available to everyone? 
A: This $400 discount is available to all customers who print this page or show your service advisor on your phone prior to purchasing GM engine or transmission.
Q: Can I really combine Berger's offer with Chevrolet's mail-in-rebates?
A: Absolutely! Get $600 in total savings when you combine Berger's $400 discount with GM Certified Service $200 rebate on the purchase and installation of GM engine, transmission or transfer case at Berger Chevrolet. 
Q: How much is a GM transmission? 
A: Great question! The prices for GM engines and transmission vary based on part number. Our Service Center Representatives can help determine the cost of purchase and installation of your GM transmission. Call (616) 949-6344 for a quote.