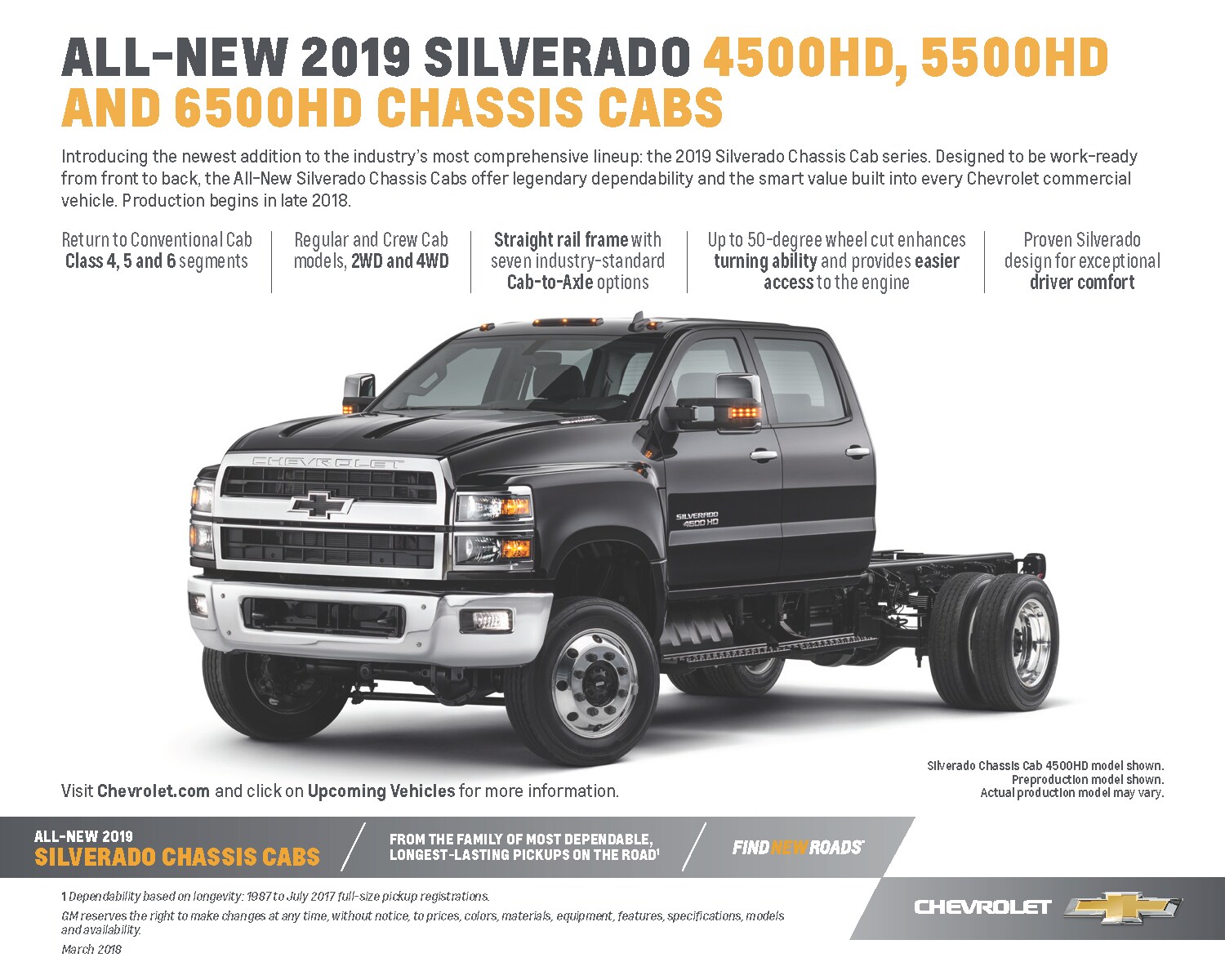 Chevrolet revealed its first-ever Silverado Class 4, 5 and 6 chassis cab trucks at NTEA The Work Truck Show - three supremely capable conventional cab models will be the most customer-focused trucks of any major competitor.
"Chevy's designers and engineers were obsessed with making this Silverado the most customer-focused medium duty truck of any major competitor," said Ed Peper, U.S. vice president, GM Fleet. "By customer-focused, I mean work-ready trucks that are easy to upfit, easy to drive, easy to service and easy to own."
The Silverado will be available in 2WD and 4WD and will be powered by a 6.6-liter Duramax diesel engine with 350 horsepower and 700 lb.-ft. of torque and Allison transmissions with a Power Take Off (PTO) option.
Production of the new Silverado begins in late 2018.
We are currently taking orders for these new Silverado models!
If you are interested in being one of the first people in a 2019 Silverado Chassis, please contact us one of our Fleet and Commercial Specialists, today!