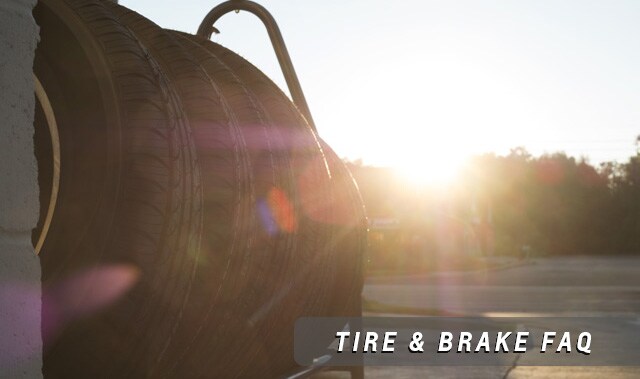 Here at
Berger Chevrolet Service Department
, we know that the routine maintenance of your vehicle's many vital parts can seem daunting. That's why we've put together this short list of FAQs concerning the most asked-about parts of cars: the tires and the brakes.
How often should I change my tires?
Average tires are designed to last for anywhere from 25,000 to 50,000 miles, but tires vary so wildly that the answer really depends on your tires and vehicle make. Regardless of mileage, the NHTSA recommends that you change tires at least once every six years.
How do I check my tire pressure?
You can purchase a quality tire gauge to measure tire pressure on your own, in addition to the many businesses - frequently gas stations - that offer tire-pressure monitoring systems to do it for you. Some newer cars will also let you check digitally. 
How often should I change my brakes?
There is no realistic rule of thumb to dictate when you should change your brakes. If you perform more city driving, you would have to change them much more quickly than a rural driver. Your vehicle's owners manual may have suggestions.
How do I know when my brakes are wearing out?
When a brake pad begins to wear down, it will frequently cause a squeaking sound. Additionally, many newer vehicles will show an alert light or play an alert sign to let you know. If you're not sure, consult a professional.