Chevrolet Equinox Overview

Enjoy the fuel efficiency of a car and versatility of a midsized SUV in one stylish crossover package. The Equinox is the first crossover SUV from Chevrolet and it was originally introduced in the year 2004 as a compact SUV. The second generation Equinox was announced by GM in 2008 and went on sale in 2009. It was redesigned in 2010 as a part of the second generation. 
The newly redesigned Equinox has a pair of new gasoline direct injection engines, offering best-in-class fuel economy. All models come standard with Ecotect 4 cylinder engines and an optional V6 engines that also comes with a six-speed automatic transmission. These small crossovers have become dominate in the SUV market thanks to their stylish interiors and soft curves. EPA fuel economy for the Equinox is around 21 MPG depending on the model and year. 
The 2010, 2011 and 2012 models were built on the same "Theta" platform used in the previous models. Both powertrains come with six-speed automatic transmissions and also come with an optional all-wheel drive system. Acoustic insulation makes the Equinox one of the quietest vehicles in its class. Equinox sales nearly doubled in the year 2010 and tripled later in the year 2012! Style, speed, space and technology, these are the traits that make the Equinox stand out from the rest of the competition.
2015 Chevrolet Equinox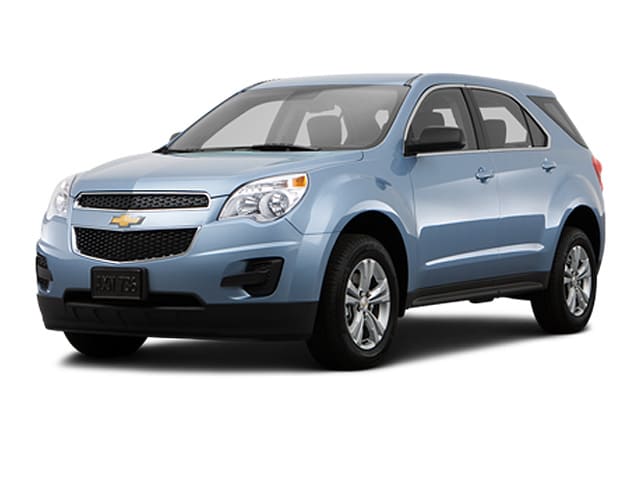 Chevrolet focused on technology in 2015. Chevrolet and OnStar continued their partnership and introduced the 4G LTE built-in Wi-Fi hotspot in various 2015 Chevrolet models including the Equinox. With the purchase of a new 2015 Equinox, customers will receive a 3GB/3-month data trial allowing you and your passengers to access the internet anywhere or anytime.
In addition to becoming the hottest spot in America, the new Equinox is a equipped to take you anywhere you want to go. Navigation now comes standard on the LTZ and 2LT models.
The 2015 Equinox also added two new colors to its repertoire including Blue Velvet Metallic and Sea Grass Metallic. It also achieves a class-leading 32 MPG highway. 
2014 Chevrolet Equinox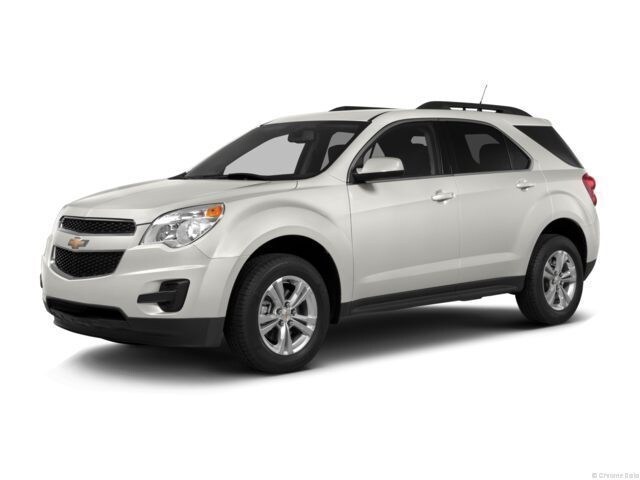 The 2014 Equinox further refined everything great in the 2013 refresh. The Equinox saw more cosmetic changes including two new exterior colors: Red Rock Metallic and Silver Topaz Metallic. Chrome-clad wheels also became standard on the LTZ models.
Still boasting the new V6 engine, the 2014 Chevy Equinox is perfect for those who need to haul moderate loads. 3.6L V6 offers a 3,500-pound towing capacity that makes it perfect for all of those weekend getaways. 
2013 Chevrolet Equinox
The 2013 Chevy Equinox focused on power and fuel economy. Chevrolet added a new direct-injected 3.6-Liter V6 for the LT and LTZ models. This increased horsepower 14 percent to 301 hp without a change in EPA-estimated fuel economy. A new suspension package was also introduced to assist with handling and performance.


The 2013 Equinox received cosmetic upgrades including new chrome-clad wheels and three new exterior colors to choose from; Champagne Silver Metallic, Atlantis Metallic, and Tungsten Metallic.
In addition, Chevrolet MyLink entertainment system debuted in the 2013 Equinox. The new system also featured a safety package with lane departure warning, forward collision alert, and rear park assist. 
2012 Chevrolet Equinox:
New for the 2012 Chevrolet Equinox are features such as forward collision alert and lane-departure warning systems. The optional rear seat video entertainment system has been dropped. Also new to the 2012 1LT models is a standard rearview camera. 
The distinctive look and spacious interior of the Equinox are just a few of its greatest strengths. Under the hood you'll once again find a choice of a 182-horsepower inline-4 or a 264-hp V6 engine. The 2012 Chevy Equinox is available in LS, LT and LTZ trim levels. Standard in the LS model is cloth upholstery, sliding and reclining rear seats, OnStar, Bluetooth and a satellite, CD player, auxiliary jack sound system combo. The LT trim level is divided into the 1LT model and 2LT model. The 1LT model adds rear tinted windows, heated mirrors, rear view camera, premium upholstery and an upgraded sound system. In the 2LT model you will find added features like remote start, auto climate control, heated seats, auto-dimming mirror and an eight-speaker Pioneer sound system. At the top of totem pole is the LTZ model. A power lift gate, rear parking sensors, perforated leather upholstery and memory settings are all added features to the LTZ trim level. 
The Equinox received four out of five starts in government crash tests, making it one of the safest vehicles on the road. The 2012 Chevrolet Equinox has a collection of desirable attributes which make it a top choice for a small crossover SUV.
2011 Chevrolet Equinox:
The previous generation of the Equinox line-up had its charms, but didn't shine as bright as the second generation. As a result, the 2011 Equinox boasts efficiency and style. The 2011 model comes along with rear seats that slide with ease, creating more cargo space while maintaining its comfort level.  Another plus is ride quality and technology upgrades. 
Under the hood you can find either a 182-horsepower or a 264-hp V6 engine. Don't forget about the exterior. The 2011 Chevrolet Equinox has an upscale look with its sculpted lines and accents which give off a stylish presence. Even inside the Equinox stands out. Space, technology and style make the driving experience more inviting. 
The 2011 Equinox can be found in four different trim levels: LS, 1LT, 2LT and LTZ. The basic LS trim includes 17-inch alloy wheels, OnStar, full power accessories and a six-speak sound system that consist of CD player, satellite radio and an auxiliary audio jack. The Equinox 1LT has rear tinted windows, Bluetooth, roof rails, and an iPod/USB interface. In the 2LT model you get the features mentioned above plus remote ignition, heated seats, auto climate control and a rearview camera. The feature-packed LTZ adds a power tailgate, rear parking sensors and leather upholstery. With impressive features inside and out the Equinox is a great fit for nearly any budget or need. The newly redesigned Equinox has vaulted up to be a top pick in the small crossover SUV segment.
2010 Chevrolet Equinox:
The 2010 Chevrolet Equinox is very important to GM. It is a true winner. The Equinox has dominated other crossover competitors like the Saturn Vue and Pontiac Torrent. In 2010 the Equinox was redesigned and became a part of the second generation Equinox.  It made its debut and went on sale in June of 2009. 
The new 2010 Equinox shares some basic features with the 2009 version, but is otherwise entirely new and restyled. This compact crossover SUV is available in four different trim levels which include LS, 1LT, 2LT and LTZ. Standard in the LS are features such as OnStar, telescoping steering columns, 17-inch alloy wheels, full power accessories and a six-speaker stereo that includes satellite radio, CD player and auxiliary audio jack. The 1LT model includes tinted windows, 18-inch wheels, upgraded upholstery, roof rails and optional V6 engine. Added to the 2LT trim levels are features such as remote ignition, automatic climate control, auto-dimming mirrors, review camera, Bluetooth, eight-speaker Pioneer stereo and a USB audio jack. Lastly we have the LTZ. The LTZ trim adds a power tailgate, leather upholstery, heated seats, memory functions and rear parking sensors. You can find many of these features can be added to the 2LT models. 
Optional features that can be equipped include a navigation system, touch screen interface and rear entertainment system. Crossover buyers favor its lower price, sleek style and better fuel-efficiency.