If you live a hectic, busy life, shopping online is probably a life saver for you. Why can't buying a car be the same way? At Berger, it can! Everything from finding the vehicle of your dreams, to signing the paper work can be done online. You can come pick it up in person, or even have it delivered right to your driveway! The main point is, Berger will work with YOU, and YOUR schedule. Purchasing a new vehicle has never been so easy! Learn more about the benefits to buying a car online here!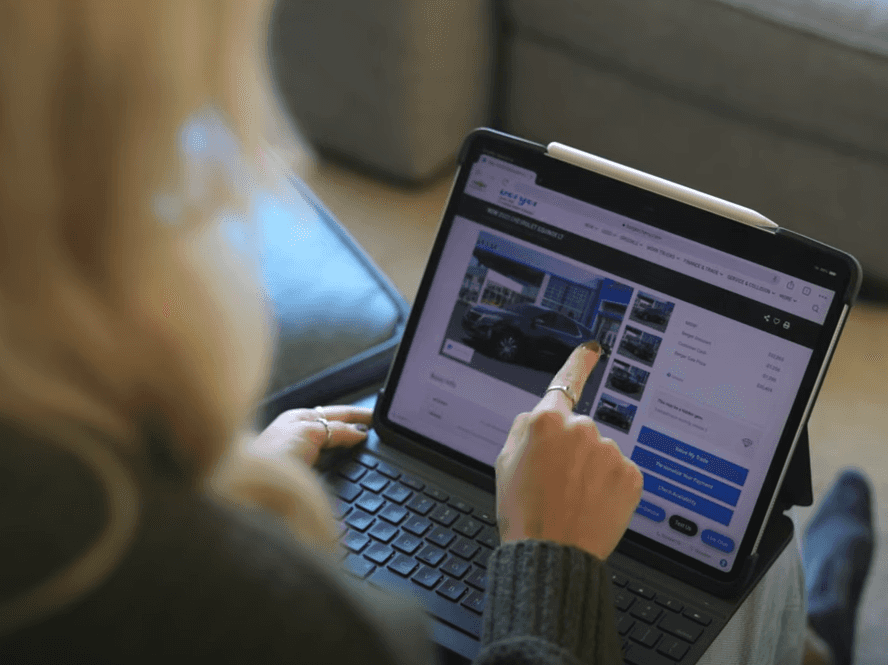 By shopping the largest Chevy inventory in West Michigan, you have a lot to choose from, and we know that process may be a little overwhelming. That's why we've narrowed down our search criteria to type, model, exterior color, heated seating, 3rd row seating, and more. After you find the perfect fit, you can move on to purchase. Whether you're ready to pay cash upfront, lease the vehicle or make payments towards owning, we work with several financial institutions that are offering incredible financing options. Exclusive at Berger Chevrolet, Inc., you can also get $4,000 over book value for your Trade or we'll match your down payment up to $2,000 (learn more). Now that you've purchased your vehicle, we'll deliver it right to your door.
Contact us today for more details on buying a car from home. We're here to help - online, on the phone, or in person!
STEP 1: SHOP ONLINE
Shop from your phone, tablet, or desktop for the perfect Chevy sedan, SUV, truck or sportscar! If you'd like to trade in your vehicle, start by Valuing Your Trade here!
STEP 2: PURCHASE
Once you've found the perfect Chevy, apply for financing and complete your purchase. Your sales associate and our team will be happy to walk you through the entire process!
STEP 3: IT'S ALL YOURS!
Now that you've completed the purchase process, how you get your vehicle is up to you! If you'd like to come to Berger to pick up your vehicle, that's no problem! And if you're rather, we will deliver the vehicle right to your drive way! Purchasing a vehicle has never been so easy!
ONLINE CAR BUYING INQUIRY