VEHICLE TRADE IN AT BERGER
WE WILL BUY YOUR USED CAR!
Does it feel like you're always bringing your car in for repairs? Are you tired of pouring money into your old vehicle? Are you in the market for a newer, safer vehicle?
Good news! Berger Chevrolet will buy your vehicle! We'll give you MORE money for your trade-in. With the Trade-In Trade-Up program, your vehicle may qualify you to Trade-Up while lower your interest rate or with little or no change to your current monthly payments. Conveniently located in Grand Rapids, we make it easy for you to access our inventory.
Our Chevrolet vehicles offer cutting-edge technology designed to simplify your daily routine. Connect to your phone on the MyChevrolet app. Discover all of the in-vehicle technology that our Chevrolet vehicles offer. Explore Chevrolet innovation and keep up with the latest partnerships and convenient ways we are keeping you connected whether you're at home, at work, or on the go.
BEST PRICE, GUARANTEED.
After you've decided to Trade-Up, check out Berger Chevrolet's current lease offers. We have the best price, guaranteed. We have over 400 new and used vehicles on our lot. From compact, fuel-efficient cars to powerful, heavy-duty trucks, Berger has it all.
If you're interested in taking advantage of the Trade-In Trade-Up program, please contact Nicole Sadowski, our Trade-Up expert.

Phone: (616) 575-9614
Email: [email protected]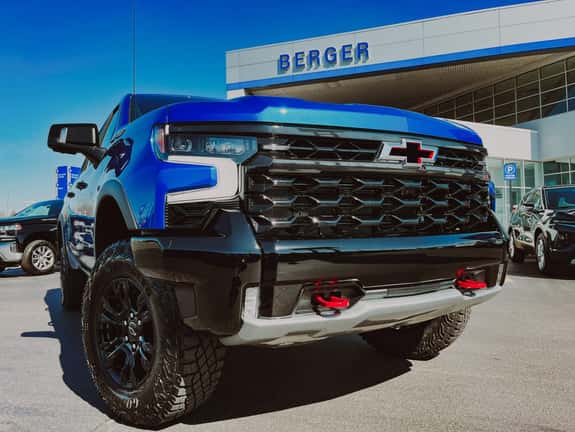 Curious About Your Trade?
VALUE YOUR TRADE